How to use our products
Little Green Pharma offers a range of products with varying ratios from medicinal cannabis oil to dried whole flowers.
Your prescriber and the dispensing pharmacist will advise you on how to consume your Little Green Pharma medication as well as the dosage amount and how to titrate.
The Therapeutic Goods Administration (TGA) recommends a 'start low and go slow' approach to dosing in line with international guidelines. Dosing remains highly individualised and relies on you to work with your prescriber to find the dose that works best for you. The rate, speed of dose adjustment and total daily dose will depend on individual response.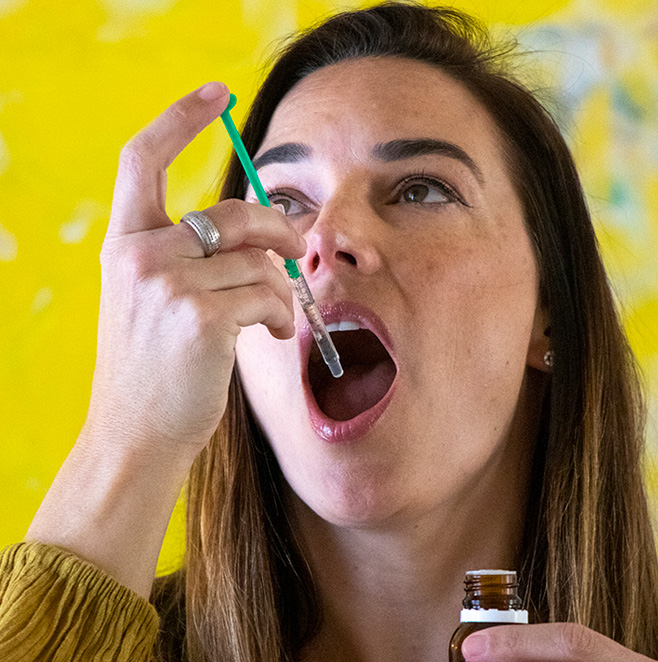 Questions as you start your treatment
As you start taking your LGP medication your prescriber will monitor you to see how you're responding. It's important to discuss your experience with the prescriber, including any concerns you may have such as the amount and strength of medication you're taking as well as any side effects or other problems.
Want to track your dosing?
Little Green Pharma offers patient resources such as a Dosing Diary for patients. This is a useful tool for you to track how you're responding to the medicine and to use in discussions with your prescriber. You can download a dosing diary or request we send one to you in the mail.
Are you dosing correctly?
Little Green Pharma has prepared a video and step by step guides on how to administer the medicinal cannabis oil via the syringe.
Read the Patient Leaflet (CMI)
Each of our products are accompanied by a Consumer Medicine Information (CMI) leaflet which outlines the safe and effective use of our prescription medicines. This leaflet also includes important information such as any warnings and precautions, interactions the medicine might have with food or other medicines, side effects etc.
If you have lost your CMI please contact our team for assistance or you can download them below:
Make a booking
Book a consultation wit a qualified, specialist doctor.